FROM LOCAL FARMS
NO ANTIBIOTICS
NO STEROIDS
NO GROWTH HORMONES
Only the Finest Ingredients Go Into Every Tasty Bite
We are meticulous in our dedication to quality ingredients.
That's because quality ingredients turn into quality meals. And that quality shows up in the taste.
Even more important – we want every bite your pet eats to provide them with maximum nutrition and maximum taste.
We buy from local farms. And order meats and vegetables from the same suppliers that restaurants and grocers do!
We don't use any additives – no flavourings, preservatives, or synthetic ingredients. No antibiotics. No steroids. No growth hormones. Ever.
And we grind meat in our own store, so we can keep a close eye on the quality.
We invite you to come into the shop to see the ingredients and the preparation yourself!
Check out this list of our whole food ingredients: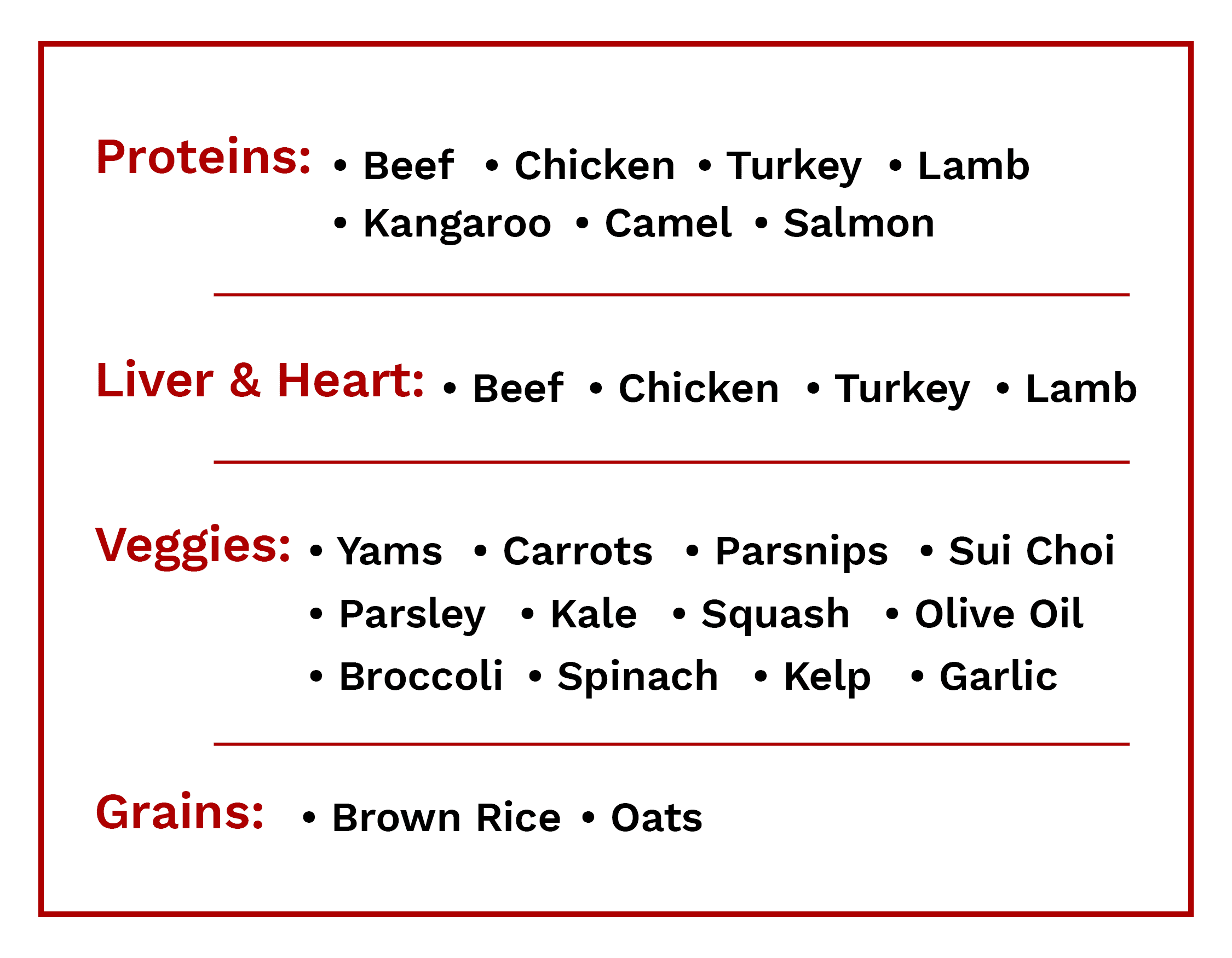 Good food starts with good ingredients.
Nutrition is the foundation of your pet's good health.
Amoré not only adds years to their life, it adds life to those years.